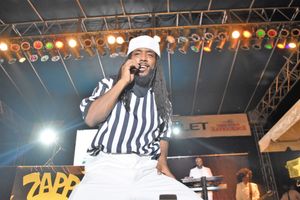 SYRACUSE JAMS!
Joined Artists, Musicians & Singers, Inc. (JAMS) 501c3, is a collaborative of creatives based in Syracuse, NY.  Its mission is to enhance the local arts scene through the offerings of diverse creative artists.
OPPORTUNITY JAMS!
JAMS builds pathways to the creative economy for artists who have been traditionally not included by hiring their services and by connecting them to other economic opportunities. JAMS also provides a platform for artists to exchange information.
OUR JAMS!
JAMS produces three flagship events annually, JAMS Musician's Cookout, JAMS World Beat, and JAMS Funk Fest. Since 2014 these events have generated nearly 1,000 individual paid opportunities for diverse artists.  If you're an artist looking for opportunities, or if you're  just looking to get involved, link up with us here. 
YOUR JAMS!
Are you and/or your organization looking for something creative and tasty to present at your next big event? JAMS would love to join you in a "Cultural Partnership" to help bring new flavors to your entrée.  Contact us here to get started. 
LATEST JAMS!
If you would like to keep up with the latest news from JAMS please join our mailing list.
SPONSOR JAMS!
JAMS' mission is supported by the tax deductible contributions of generous supporters like you and from the small increases gained through our activities.  If you would like to contribute to our mission and/or support an upcoming event find out how you can participate.